Follow us on
Friday | August 23, 2019
Numbers above indicate:
• Current or • Recent
Mosquito & West Nile Virus Information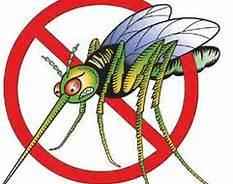 Wayne Township residents wishing to contact the Clarke hotline and/or receive advance notification of public health night mosquito control applications will need to select TEXT or EMAIL notification by registering on the new Clarke portal.
Residents can register at www.clarkeportal.com/ or call the hotline at 800-942-2555.
2019 adult mosquito evening control applications, weather permitting:
June 10
July 1
July 15
August 1
August 13
Free TV/monitor recycling has pretty much become a thing of the past. There are a few drop off locations for electronics scattered throughout DuPage County (fees apply for TVs and monitors).
click here for electronic recycling information
©2019 Wayne Township (DuPage County) Illinois • 27W031 North Avenue, West Chicago IL • 630-231-7140
Site design by Graphic Impact