Follow us on
Thursday | July 20, 2017
Numbers above indicate:
• Current or • Recent
Mosquito & West Nile Virus Information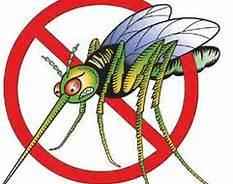 Wayne Township residents are encouraged to report standing water areas that could develop larvae and excessive mosquito annoyance conditions. Calls should be made to Wayne Township Mosquito Abatement District's contractor, Clarke, at 1-800-942-2555.
2017 adult mosquito control applications. Please note dates are posted as applications occur. The final application will be noted as such.
Wednesday evening, June 14

Sunday evening, June 25
Wednesday evening, July 05
Centers for Medicare & Medicaid Services is offering equitable relief to certain Medicare beneficiaries currently entrolled in Medicare Part A and coverage through the individual Marketplace. Opportunity ends September 30, 2017. Please call the Senior Center at 630-231-7155 for information.
click here for information
©2017 Wayne Township (DuPage County) Illinois • 27W031 North Avenue, West Chicago IL • 630-231-7140
Site design by Graphic Impact