Follow us on
Tuesday | February 18, 2020
Numbers above indicate:
• Current or • Recent
Mosquito & West Nile Virus Information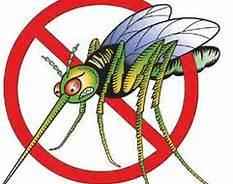 Wayne Township residents wishing to contact the Clarke hotline and/or receive advance notification of public health night mosquito control applications will need to select TEXT or EMAIL notification by registering on the new Clarke portal.
Residents can register at www.clarkeportal.com/ or call the hotline at 800-942-2555.
2019 adult mosquito evening control applications, weather permitting:
June 10
July 1
July 15
August 1
August 13
August 26
September 9
September 16
WTRD Bike Plan
for Wayne Township
The Wayne Township Road District (WTRD) is endeavoring to make cycling commonplace by developing an interconnected web of bikeways and bicycle facilities. Through changes to the built environment, bicycle-focused events, and involving community agencies and businesses, the WTRD is striving to provide residents a variety of options for accessing their favorite destinations, whether it be home, work, school, the regional trail system, or local businesses.
Click here for information
©2020 Wayne Township (DuPage County) Illinois • 27W031 North Avenue, West Chicago IL • 630-231-7140
Site design by Graphic Impact