Follow us on
Friday | January 19, 2018
Numbers above indicate:
• Current or • Recent
Mosquito & West Nile Virus Information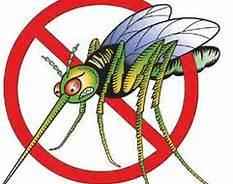 Wayne Township residents are encouraged to report standing water areas that could develop larvae and excessive mosquito annoyance conditions. Calls should be made to Wayne Township Mosquito Abatement District's contractor, Clarke, at 1-800-942-2555.
2017 adult mosquito evening control applications:
Wednesday, June 14

Sunday, June 25
Wednesday, July 05
Wednesday, July 19
Tuesday, August 01
Monday, August 07
Tuesday, August 22
Monday, September 11
Free TV/monitor recycling has pretty much become a thing of the past. There are a few free drop off locations for electronics scattered throughout DuPage County (fees apply for TVs and monitors).
click here for electronic recycling information
©2018 Wayne Township (DuPage County) Illinois • 27W031 North Avenue, West Chicago IL • 630-231-7140
Site design by Graphic Impact