Tuesday | October 15, 2019
NOTICE: From now on, please use the WEST driveway to ENTER and the EAST driveway to EXIT. This means if you want to travel west on North Avenue, you will have to go to the stop light at Kuhn and make a U-turn; you will no longer be able to pull into the island to turn left onto North Avenue.
Mosquito & West Nile Virus Information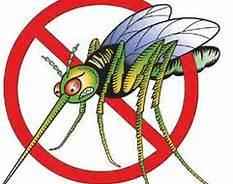 Wayne Township residents wishing to contact the Clarke hotline and/or receive advance notification of public health night mosquito control applications will need to select TEXT or EMAIL notification by registering on the new Clarke portal.
Residents can register at www.clarkeportal.com/ or call the hotline at 800-942-2555.
2019 adult mosquito evening control applications, weather permitting:
June 10
July 1
July 15
August 1
August 13
August 26
September 9
September 16