Follow us on
Tuesday | August 14, 2018
Numbers above indicate:
• Current or • Recent
Mosquito & West Nile Virus Information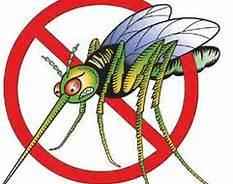 Wayne Township residents are encouraged to report standing water areas that could develop larvae and excessive mosquito annoyance conditions. Calls should be made to Wayne Township Mosquito Abatement District's contractor, Clarke, at 1-800-942-2555.
2018 adult mosquito evening control applications:
Monday, June 04
Tuesday, June 19
Monday, June 25
Monday, July 09
Monday, July 23
Monday, August 06
Monday, August 13
Looking for some sun and fun?
Purchase a $5 raffle ticket from the Wayne Township Seniors for your chance to win a one weeks stay in a Florida condo! Date and location are transferable. Contact the Senior Center at 630-231-7155 for info!!
click here for information
©2018 Wayne Township (DuPage County) Illinois • 27W031 North Avenue, West Chicago IL • 630-231-7140
Site design by Graphic Impact