Wednesday | April 1, 2020
UPDATE: The township will reopen on Friday , May 1, 2020.
Staff will continue to answer all township emails and voicemails. Do not hesitate to leave a message.
We hope to return to normalcy soon. Stay safe!!
Mosquito & West Nile Virus Information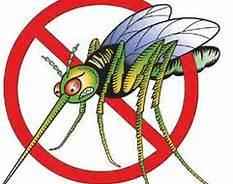 Wayne Township residents wishing to contact the Clarke hotline and/or receive advance notification of public health night mosquito control applications will need to select TEXT or EMAIL notification by registering on the new Clarke portal.
Residents can register at www.clarkeportal.com/ or call the hotline at 800-942-2555.
2019 adult mosquito evening control applications, weather permitting:
June 10
July 1
July 15
August 1
August 13
August 26
September 9
September 16