Tuesday | October 15, 2019
NOTICE: From now on, please use the WEST driveway to ENTER and the EAST driveway to EXIT. This means if you want to travel west on North Avenue, you will have to go to the stop light at Kuhn and make a U-turn; you will no longer be able to pull into the island to turn left onto North Avenue.
Voter Information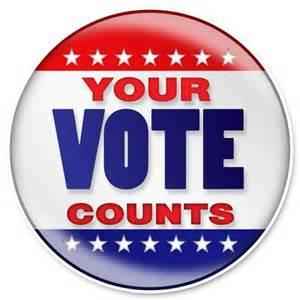 The next upcoming election is the April 2, 2019 Consolidated General Election. Polls will be open 6:00am - 7:00pm.
For the election of Municipal, Park District, Library District, School District and Fire District officials
Visit the Dupage County Clerk's Election Division website for all questions/information related to the following:
Online voter registration
Mail-in voter registration
View sample ballots (available approx. 40 days prior to an election
Absentee voting
Voting locations
...and more
You can register to vote/update your voter registration at Wayne Township Monday - Friday 9:00am - 4:00pm (as long as voter registration is not closed). Please bring two forms of ID showing your current address.