Follow us on
Sunday | January 26, 2020
Numbers above indicate:
• Current or • Recent
Voter Information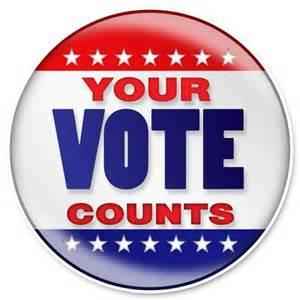 The next upcoming election is the March 17, 2020 General Primary Election. Polls will be open 6:00am - 7:00pm.
For the nomination of Federal, State and County Officials and for the election of Precinct Committeemen
Visit the Dupage County Clerk's Election Division website for all questions/information related to the following:
Online voter registration
Mail-in voter registration
View sample ballots (available approx. 40 days prior to an election
Absentee voting
Voting locations
...and more
You can register to vote/update your voter registration at Wayne Township Monday - Friday 9:00am - 4:00pm (as long as voter registration is not closed). Please bring two forms of ID showing your current address.
AARP Tax Aide Appointments
AARP will have trained tax volunteers at the Senior Center to assist Wayne Township Seniors in preparing their 2019 tax returns. You MUST bring your completed 2018 return, all 2019 tax information and a picture ID (driver's license or state ID).
As of January 1, 2020, appointments will be given to those that live in Wayne Township and returning taxpayers.
Starting February 1, 2020, appointments will be open to all seniors as well as all disabled and low income persons.
Call the Senior Center at 630-231-7155 to schedule an appointment.
WTRD Bike Plan
for Wayne Township
The Wayne Township Road District (WTRD) is endeavoring to make cycling commonplace by developing an interconnected web of bikeways and bicycle facilities. Through changes to the built environment, bicycle-focused events, and involving community agencies and businesses, the WTRD is striving to provide residents a variety of options for accessing their favorite destinations, whether it be home, work, school, the regional trail system, or local businesses.
Click here for information
©2020 Wayne Township (DuPage County) Illinois • 27W031 North Avenue, West Chicago IL • 630-231-7140
Back to top Site design by Graphic Impact