Wednesday
|
April 14, 2021
USEFUL INFORMATION
Open Burning Regulations, Unincorporated DuPage County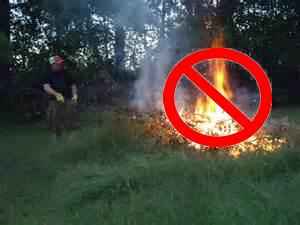 Burning of landscape waster is not allowed; penalties for illegal burning can reach $1,000
DuPage County wants to remind citizens that burning landscape waste in unincorporated DuPage County is not allowed under a County ordinance passed in 1990.

The ordinance was adopted to protect the health, welfare and safety of DuPage County residents as well as to maintain acceptable ambient air quality. Residents are prohibited from burning landscape waste such as leaves, shrub and grass clippings and tree limbs. Exceptions to the ordinance include recreational burning such as barbecues and campfires. Fire pits are allowed provided only clean, dry firewood is burned. Additionally, special event bonfires may require approval from your local fire department.

"It is important to remember that burning is not the proper way to safely dispose of your landscape waste," said Jeff Redick, Chairman of the County's Environmental Committee. "To properly dispose of your landscape waste, contact your local municipality or township and ask about their brush pickup program."

Open burning is considered a petty offense and is punishable by a fine of up to $1,000, but no less than $500. To report violations of DuPage County's ordinance please call 911.
Additional Details and Links
PDF document | Website | E-mail | Map
posted Oct-28-09 edited Mar-24-21
Return to the Resource List