Friday
|
December 8, 2023
EVENT
Senior Trip: Lunch and Pullman District Tour
Friday, June 9, 2023 — 9:30am - 4:00pm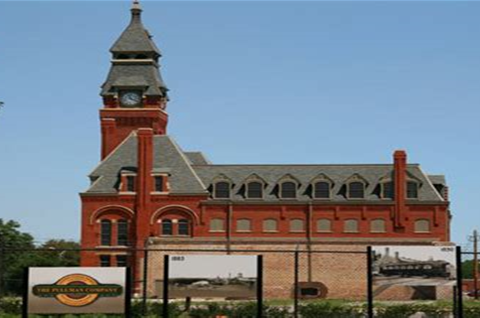 Let's go back in time to the Historic Pullman District...
Our tour starts at Exhibit Hall where we will view a 20 minute introductory video on Pullman providing a historical overview of the town and the community today.
Our step-on-guide tells about the history of Pullman, its architecture, and the landmark historic community today. This experience is a walk back in time as we view the original budlings of the town, as almost the entire original 1880s housing still stands today. The Greenstone Church, built in 1881, was the only church built within the town of Pullman and still maintains the original stained-glass windows, organ, altar, woodwork and pews.  You won't want to miss this tour!
Prior to the tour is lunch at Lexington Betty Smokehouse.
Choice of entrée at sign-up:
Rib tips, gouda mac and cheese, slaw and dessert
Smoked chicken, gouda mac and cheese, collard greens, slaw and dessert
Smoked portabella and pepper sandwich, slaw, corn bread and dessert
Registration
Contact
Senior Center
630-231-7155
E-mail (use link below)

Additional Details:
Event Brochure/Flyer (pdf) | Website | E-mail | Map
Updated 4/17/2023
Return to Calendar