Sunday
|
September 19, 2021
EVENT
Senior Trip: Chicago Cubs vs. KC Royals
Friday, August 20, 2021 — 10:30am - 6:30pm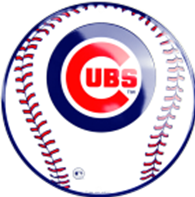 THIS TRIP HAS BEEN CANCELLED!

Purses, bags and coolers are NOT allowed; you may bring a 9x5x2 wristlet or fanny pack. Cash will NOT be accepted in the ballpark. Lunch is on your own at the ballpark. You may bring unopened plastic drink containers and personal sized food items.
Seats are located in section 308, rows 10-12.
Registration
Location
Wrigley Field
1060 W. Addison Street
Chicago IL


Use link at bottom for map and driving directions

Contact
Senior Center
630-231-7155
E-mail (use link below)

Additional Details:
*Map and directions from Google. While most mapping is accurate, not all addresses are recognized and a more general map may be provided.
Updated 8/11/2021
Return to Calendar