Tuesday
|
September 26, 2023
EVENT
Senior Trip: Andy Warhol Portfolios
Tuesday, July 11, 2023 — 9:50am
Transportation on your own for this event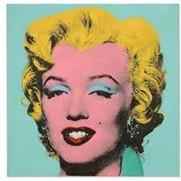 On display for the FIRST and ONLY time, the McAninch Arts Center and Cleve Carney Museum of Art will showcase 94 works from Andy Warhol Portfolios: A Life in Pop. Over 100 original Warhol works from the College of DuPage Permanent Art Collection including a Historical Exhibit, Kids Pop Art Print Factory, Studio 54 Experience and so much more!  This is a 20 minute docent talk with Q&A prior to viewing the exhibition.
After the exhibit, you have the option to meet others at Hale Street Tens located on Hale Street, between Front and Hale Streets. Those who meet will have lunch on their own at the outdoor dining tables. There are nine restaurants to choose from.
Meet: 9:50am
Docent Tour: 10:15am
Self Tour: 10:45am - 12:15pm
Meet, Optional Hale Street Tents: 12:30pm
Registration
Exhibit Cost ONLY
Members: $28
Guests: $35
Location
College of DuPage
425 Fawell Boulevard
Glen Ellyn IL


Use link at bottom for map and driving directions

Contact
Senior Center
630-231-7155
E-mail (use link below)

Additional Details:
*Map and directions from Google. While most mapping is accurate, not all addresses are recognized and a more general map may be provided.
Updated 4/25/2023
Return to Calendar