Thursday
|
August 6, 2020
EVENT
Senior Trip: The Chocolate Sanctuary Restaurant and A Murder Mystery
Thursday, February 27, 2020 — 11:00am - 3:00pm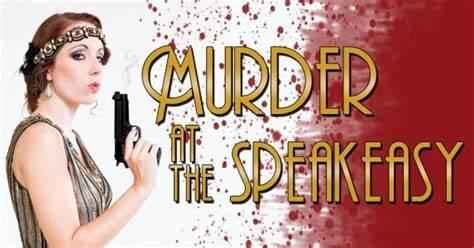 Chocolate and Murder! You are in for a treat with this combo. The menu celebrates the cocoa bean in many forms; all courses are infused with chocolate.
Choice of entrée at sign up:
Prime rib sandwich
Chicken salad melt
Slow roasted turkey sandwich
Lunch includes the Sanctuary chopped salad, cocoa spiced chips, fries or steak fries, and a piece of rich chocolate cake with Madagascar chocolate ganache, buttercream and whipped cream.
"Love You To Death"
It's the fabulous forties! It's Chicago! It's… the DeChette Mob! Enjoy the authentic gangster ambiance, complete with passwords, crooked officials and Big Band swing music.
Activity Level: Mild
Registration
Cost: $45 for members, $55 for guests.
Registration deadline: Thursday February 13, 2020

Contact
Senior Center
630-231-7155
E-mail (use link below)

Additional Details:
Event Brochure/Flyer (pdf) | Website | E-mail | Map
Updated 11/20/2019
Return to Calendar