NOTICE: Due to the growing number of protests in the surrounding suburbs,
Wayne Township will keep all entrance doors locked until further notice.
Anyone wishing to utilize the township's services can call to schedule an appointment.
See pink box below for more information.
USEFUL INFORMATION
Waster Haulers for Unincorporated Wayne Township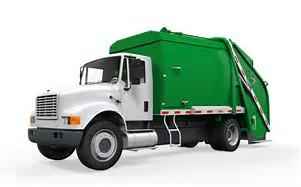 Unincorporated Wayne Township residents have the discretion as to whom to choose as their waste hauler. The list below includes a few haulers servicing the area. Ask questions. Some haulers will not pick up drywall, plywood, carpet, construction materials…. Some haulers also charge a cancellation fee.
Groot
1-800-244-1977
Flood Brothers
630-261-0400
Waste Management
800-796-9696
Corporated Areas of Wayne Township
Bartlett
Groot Industries
Carol Stream
Flood Brothers
Hanover Park
Groot Industries
West Chicago
Groot Industries

Additional Details and Links
PDF document | Website | E-mail | Map
posted May-25-17 edited Aug-17-18
Return to the Resource List