Wednesday
|
August 5, 2020
EVENT
Senior Event: Lunch and a Hoedown with Patsy Cline
Thursday, April 2, 2020 — 11:30am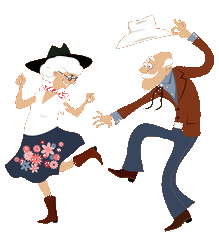 Wear your western attire and join us for this fun hoedown at the Senior Center!
Mary Pfeifer will be performing all the Patsy Cline favorites for our listening and line dancing entertainment. Mary will bring back memories of your favorite Patsy songs including hits like "Crazy" and "Walking After Midnight". Mary will also share information about the young singer's life.
Lunch, catered by Hawthornes's, includes:
Fried chicken
Pulled BBQ pork sandwich
Red roasted potatoes
Mac & cheese
Activity Level: Mild
Registration
Cost: $12 for members, $15 for guests.
Registration deadline: Thursday March 26, 2020

Location
Senior Center
27W031 North Avenue
West Chicago IL 60185


Use link at bottom for map and driving directions

Contact
Senior Center
630-231-7155
E-mail (use link below)

Additional Details:
*Map and directions from Google. While most mapping is accurate, not all addresses are recognized and a more general map may be provided.
Updated 2/5/2020
Return to Calendar